Keep Our Teens in College and University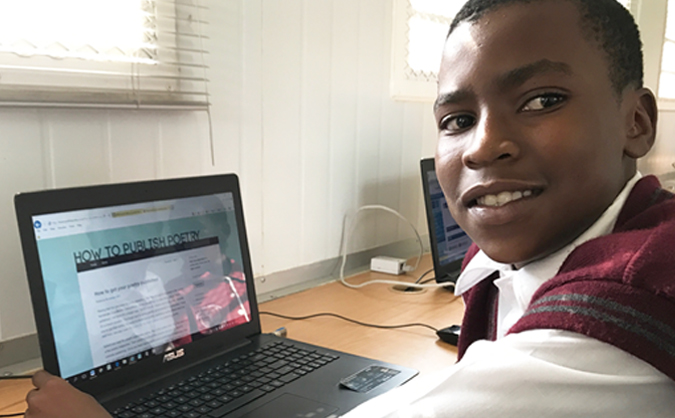 Nelson Mandela called education "the most powerful weapon you can use to change the world" and it's also the surest way to overcome the racist legacy of apartheid by eliminating poverty, providing stability and promoting economic independence. A degree increases a young Black South Africa's earning power by a staggering 500-800%.
98% of Infinite Family mentored 12th-grade students qualify for advanced education, 85% for top-tier universities. They also all qualify for National Scholarships to pay for their education. But this year, the National Scholarship Administration is not able to process their applications fast enough. While registration fees have been covered, they will not be able to continue their studies through the year if our Infinite Family does not bridge the gap in their education funding.
Here's how you can keep a student studying toward a degree:
$3,500 Sponsor 1 year of college courses
$400 Buy a student's books for 1 year
$25 Provide laptop and internet access for 1 month
Every gift keeps a student studying! We thank you for sponsoring our Net Buddies college and university education!