Support Our Greatest Need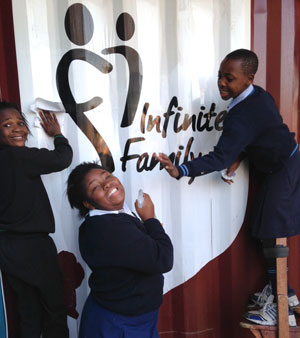 When you make a gift that supports the greatest need, you help Infinite Family address the most pressing needs of our program and Net Buddy mentees.
These unrestricted contributions allow Infinite Family the flexibility to respond quickly to the ever-changing day to day needs of the organization. Whether it's a hot meal for Net Buddies at their Saturday video chat, fixing a computer so video conversations can continue, transportation fees when it's not safe for our Net Buddies to walk home at night, or simply a bill that needs to be paid – your generosity will make a real difference.
Every donation helps!