Support Our Greatest Need of Online Education
$1:$1 Above and Beyond Challenge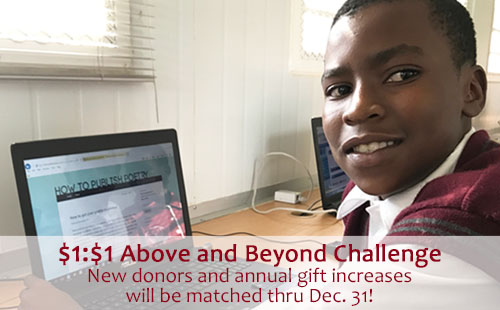 Double Your Impact: New donors and annual gift increases will be matched thru December 31!
Making sure they aren't hungry at their Saturday video conversations, fixing a computer, refilling cleaning products to keep them safe, or technology upgrades – your generosity makes a real difference by letting us respond quickly and efficiently!
Or keep a student studying toward a degree:
$1,500 sponsors 1 year of college courses
$185 helps a student finish high school
$35 sponsors 3 months of online access
$10 pays the college application fee
Every donation helps!