Khayelitsha's Entrepreneurial Spirit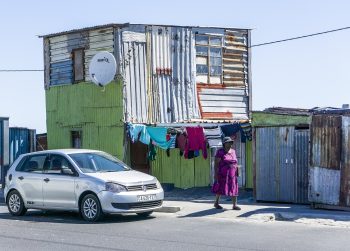 As many of our Family have read or seen, our newest double-decker LaunchPad is up and running, but we haven't properly introduced you to the township where it is located – Khayelitsha.
Xhosa for New Home, Khayelitsha is the largest township in Cape Town located 15.5 mi or 25 km south-east of the city center. One of the first things you notice about Khayelitsha is the size and flare of the shacks in the townships. Many of the residents in Khayelitsha have built up, creating double-decker "rooms with a view." Khayelitsha's proud homeowners don't stop there, they have created an entire economy devoted to shack customization. A common sight as you go down the streets of Khayelitsha are the rows of specialized vendors. Need a new door? Go to the door seller. Need a new window? Go to the window expert. The marketplace isn't just limited to home upgrades, there are specialized vendors for bikes, furniture, and even car tires.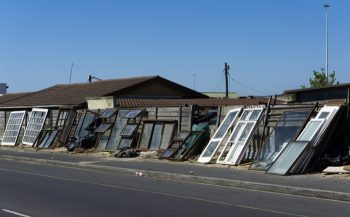 The investments by Khayelitsha's residents back into their community and their entrepreneurial spirit are a few of the reasons Infinite Family excitedly established a LaunchPad in Khayelitsha. The residents are not the only ones invested in the community. With Velokhaya as strong as any local partner we've worked with and Pick n Pay's unwavering support for the community of Khayelitsha, the decision to establish a LaunchPad in Cape Town was an easy one.
Thank you to longtime supporter, Video Mentor, and award-winning photographer, Anna Morris, for providing these amazing photos of Khayelitsha. See her additional work at annashoots.photoshelter.com/gallery-list.