The Perks of (Not) Being A Wallflower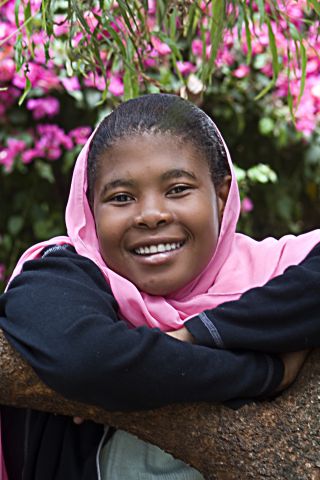 Khotso is a young woman with big dreams.
"I want to be a brain surgeon or a biomedical engineer," she says, brimming with quiet pride. It wasn't always this way. Before Khotso met her Video Mentor, Rachel, who she has been working with since 2016, the young teen had her share of problems. "I needed help with a lot of things personally. I was fighting with people. I needed someone to talk to," she recalls.
Khotso, now 18, found that listening ear in Rachel. "We came up with solutions together," says Khotso. "No one had done that with me before."
Khotso lives in a group home near Soweto, so she sorely needed an adult's personal attention and guidance, in both social situations and in school. "Both of us really like school, and Rachel helps me with homework. I've always had good grades, but after I talk with her, my grades always go up," she says. Even more, Khotso appreciates having a confidante, someone with whom she can share her fears and dreams. "I can tell Rachel everything," she enthuses. "It can be hard talking to someone in person, but it's easier to express yourself in VCs, when you're looking at someone on a screen."
Not that Khotso shies away from expressing herself. "Having a Video Mentor has helped my confidence," she says. "As I think about which university to go to next year, and what to do, I know she is there to guide me."