Don't Look Now – SEE Instead.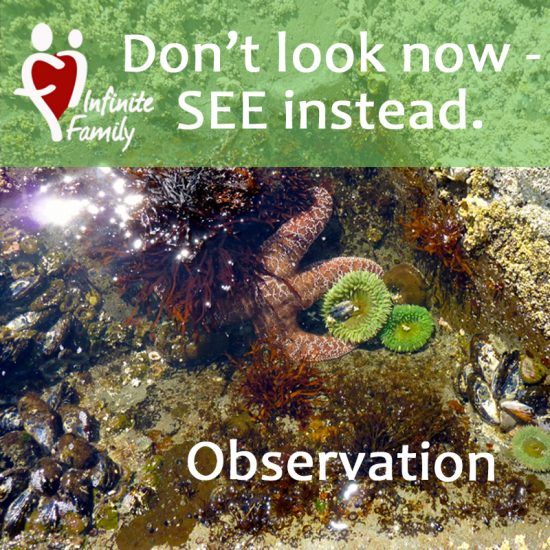 Dear Net Buddies & Blazers,
There is a famous business quote that says, "What gets measured gets managed." At its most basic sense, this means that if something matters, you really pay attention to it, not just notice it, but really analyze and understand it.
Today's activity is about learning to really see something that you have noticed before, but not really previously taken the time and or given the focus to SEE. At its best, this activity is designed to connect us to something in nature, something that is normally easy to miss in the normal rush of our everyday lives but is controlled by forces outside of our own control.
Here's today's challenge:
Choose a natural object from your immediate environment – perhaps a flower, an insect, some clouds or the moon – and focus on it.  Watch it carefully for two minutes or more, whatever is comfortable to you.
Don't do anything else.  Relax into watching this piece of nature for as long as your concentration allows.
Look at it as if you are seeing it for the very first time.
Explore every aspect of it and allow yourself to connect with its energy and purpose in the world.
What did you choose to notice again for the first time?
What did you see anew?