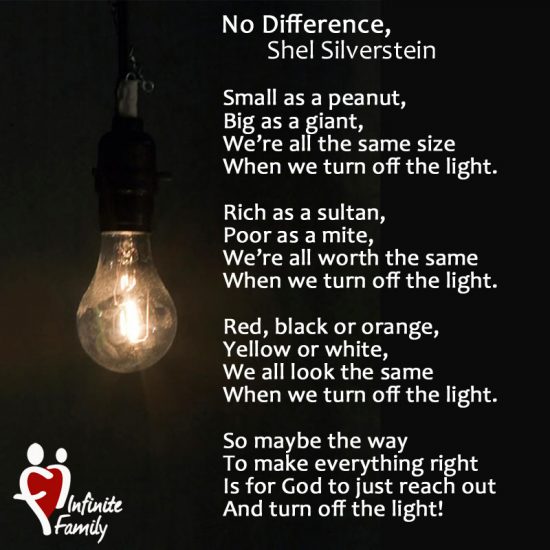 Dear Net Buddies,
Every now and then we all need a dose of perspective and Shel Silverstein is a writer who always dishes it up with a sly smile.
What comes to mind when you think of a sultan?
What do you think a mite is?
Have you ever thought about people the way that Shel Silverstein does?
What other differences disappear when you turn off the light?
You know what to do – jot down your answers and send them back to us.