An Investment in Teens Never Loses Value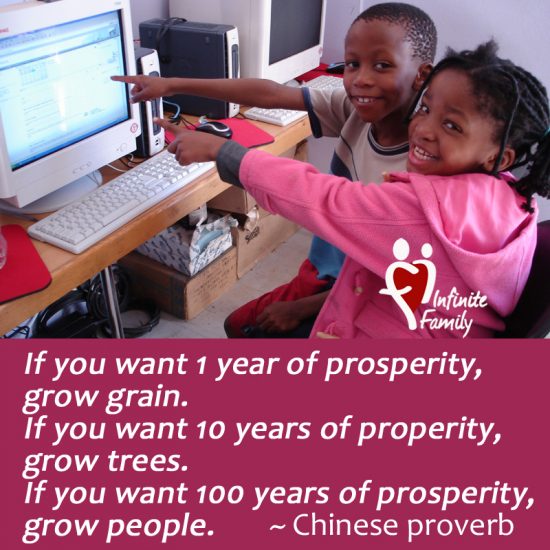 Dear Video Mentors,
You are the most valuable asset in our Infinite Family. While we know we cannot connect South Africa's teens with your experience and expertise without our local partners, technology partners and financial supporters, we also know – with each VC (video conversation) – that it is YOU who turn all of these investments into the life-changing impact that makes it all worthwhile.
 After working long days at your regular gig and caring for your families and friends, you make time in your week and space in your heart and mind to take on the challenges, fears, attitudes and unpredictable decisions of a teen hours and miles away.
You may never hear the words "thanks," "I hear what you are saying," or "you made a difference in my life." Yet you still choose, over and over, week after week to invest in someone who is passing through the most difficult, and often selfish, period of his or her life.  Despite the ups and downs, you stay steady and committed. You know that real impact doesn't appear all at once, but is measured by daily decisions and actions over years.
As we adapt to another time change, we want to thank you for your adaptable strength in so many ways – to coronavirus scheduling unpredictability, to technology that sometimes has a mind of its own, and even sometimes to bad teenage decisions. As a Video Mentor, you are hope and courage shining brighter than every long list of reasons for despair.
Your Net Buddies, and their futures, are infinitely richer through your example.
Thank you.