A Great Leader Connects with Everyone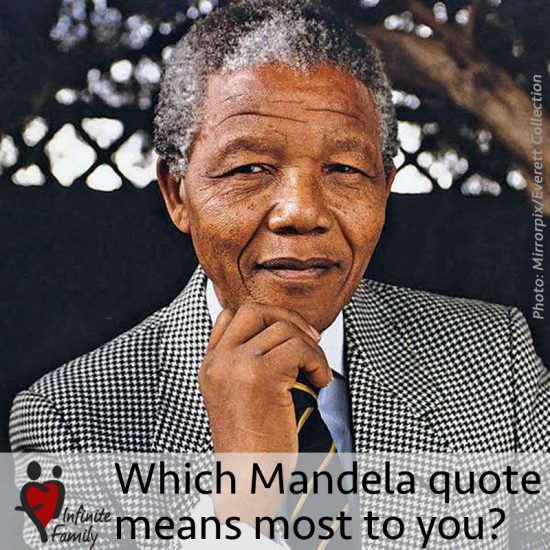 Dear Net Buddies and Blazers,
Nelson Mandela was a true leader in so many ways. But this photo shows one that most people don't recognize. President Mandela knew that to be heard, people of all kinds had to identify with him.  Most of the time that meant wearing his iconic African patterned shirts. But sometimes, it meant wearing a suit and tie – the uniform of global business – to ensure collaboration with new partners around the world.
President Mandela was:
Resilient enough to adapt in ways that lead to success;
Resourceful enough to know how to adapt to send the right signals; and
Responsible enough to put all South Africans first in his decisions.
All of these traits come out in his famous quotes. But he wasn't born with these great ideas and words. These lessons came through more hard years than easy years.
Today's activity is to choose which of these quotes means the most to you and write 3-5 sentences about why you choose it. Remember, we are now keeping track who takes the initiative to complete these activities for future job references.
Write your response on a piece of paper that you can bring to the LaunchPads when they open. If you are proud of your work, please take a photo and send it back to us early – we can't wait to see what you write.
President Mandela quotes to choose from
"I learned that courage was not the absence of fear, but the triumph over it. The brave man is not he who does not feel afraid, but he who conquers that fear."
"Everyone can rise above their circumstances and achieve success if they are dedicated to and passionate about what they do."
"Money won't create success, the freedom to make it will."
"For to be free is not merely to cast off one's chains, but to live in a way that respects and enhances the freedom of others."