Arlan Hamilton, Venture Capitalist: Investing in Black Women $1 Mil. at a Time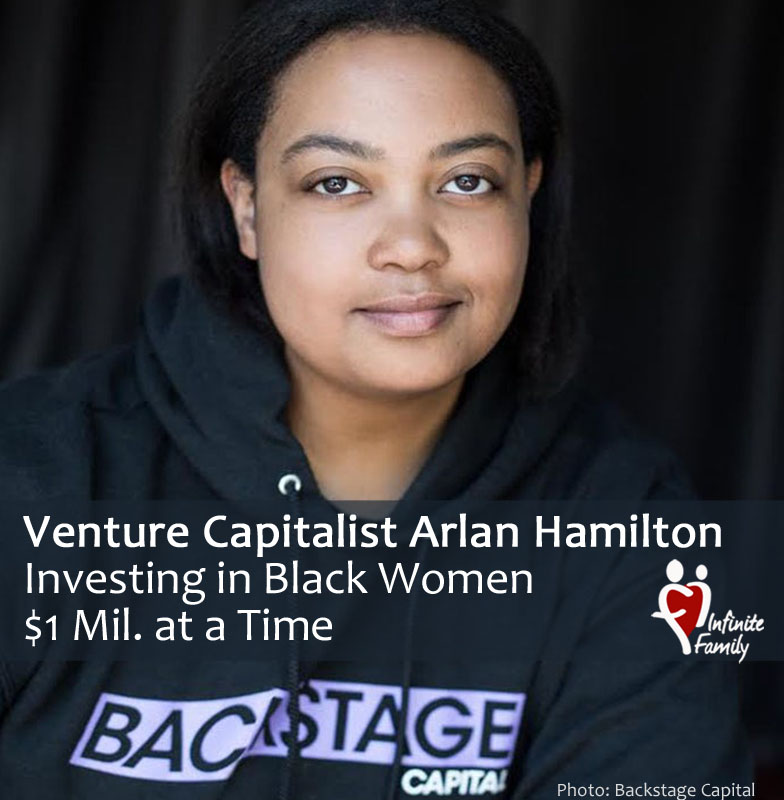 Anything is possible when you put your mind to it. We often hear stories of people who came from very little and, through hard work, achieve extraordinary success. Arlan Hamilton is a prime example of someone that completely changed the direction of her life. Between the ages of 21 and 35, she experienced varying degrees of homelessness. Even though she never had to sleep under a bridge, she did find herself sleeping in the San Francisco airport and sometimes in her car. In an interview with ESSENCE magazine she said, "I did make a pact with myself that I would never sleep outdoors in the elements because I didn't think I could come out of that." Even during the hard times, Arlan described herself as always having a lot of resilience and fortitude. Just because things were not going well for her, she kept her mind set to recover and come out on top of her struggles.
Today, at 39 years old Ms. Hamilton is the founder of Backstage Capital, a venture capital firm that is centered on start-up creators who are women, people of color and/or members of the LGBTQ community. Arlan is a stunning role model of someone who conquered her struggles, a real life rags to riches story. Her story proves that no one has to be the person society expects them to be or their background predicts they will be.
We can all create our own successful paths in life and it begins with setting goals and taking steps every day to achieve them. Success is always possible, but it's rarely easy. The most important takeaway from Arlan's story is that regardless of where you are today, every day is a new day to build a brighter future.
Steps to take today to prepare for your own future opportunities:
Set SMART (specific, measurable, achievable, realistic, and time-based) goals.
Build relationships with people that can help you achieve your goals.
Remind yourself regularly of your goals.
Take measurable actions every week that help you move toward your goals.
Be curious, ask for help and information.