Thank you Baxter Radio for Fun and Interesting English Stories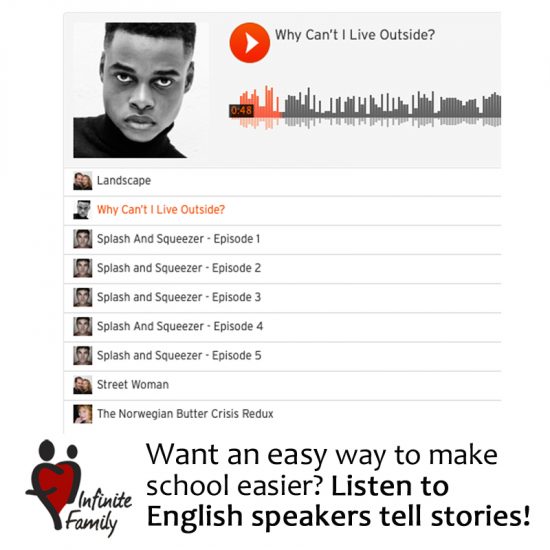 Hey NBs & NBZs,
You have Video Mentors doing all sorts of things to help you out stay strong and build skills even when we can't be together. They all know that brushing up your English while away from school will make EVERYTHING easier when you get back. And here's an easy way to do just that and be a hero with your siblings too – play these audio stories (all approximately 4-5 minutes except 1) and laugh together at the ridiculousness that surrounds you.
Save "Street Woman" for when you have about an hour that you want to make go faster – like when you are cleaning. Trust us, the time and task will fly by.