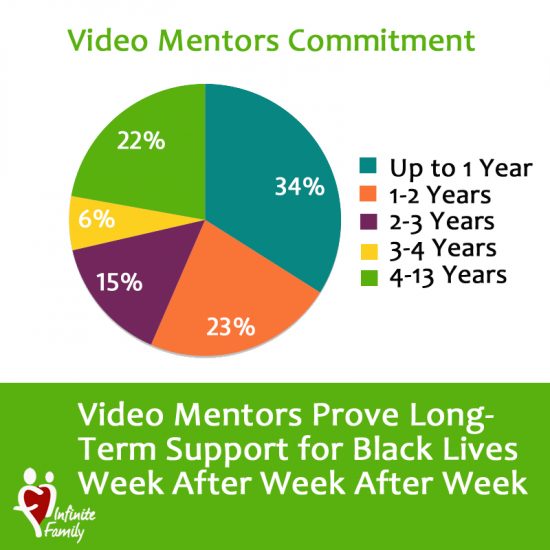 Dear Net Buddies and Blazers,
Yes, there are serious problems in race relations and violence against black and brown bodies in the United States and other countries. Institutions and people need to change.
For starters, they could a lesson from your Video Mentors who are an incredible example of people who make it a priority each week to help you grow stronger, smarter and more successful.
Almost 30% of Infinite Family's Video Mentors have spent more than three years committed to your futures – many have been working with you for more than a decade. That's commitment you can count on and a real gift to have such a strong and enduring Family.
So let's give a loud shout out to your Video Mentors. Sing it loud and proud to us how you are different because of their commitment to your lives.