Calling All Emerging Designers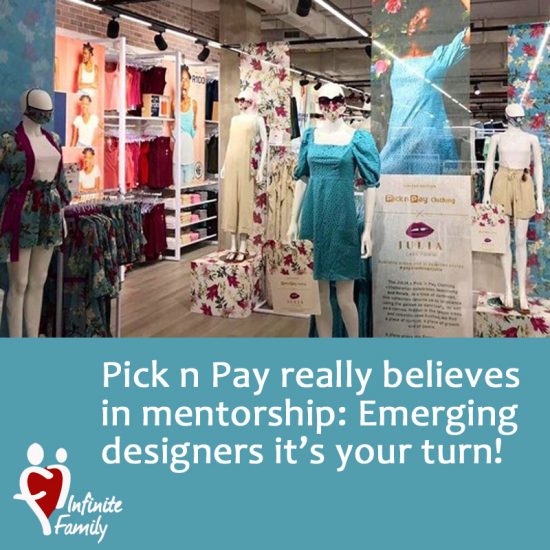 Pick n Pay Clothing, in association with Atelier Gavin Rajah, has launched a new mentorship project for emerging local fashion designers. The Futurewear project will be a dedicated platform to find and build local fashion talent by allowing them the opportunity to launch their business with an exclusive collection in collaboration with PnP Clothing.
The 20/21 Futurewear project will support and provide two creatives with mentorship in business and practical application of skills in a commercial environment. This project seeks to be an incubator that nurtures talent, refining their creative process and assisting to entrench their brands in the local market.
Local designers and creatives over the age of 18 are encouraged to submit their profile for consideration to join the mentorship programme which will accumulate in a limited edition collection that will be sold in Pick n Pay Clothing stores nationwide.
Pillay says that the Futurewear project will give emerging designers the opportunity to launch their brand to a broad audience, through PnP Clothing's national footprint.
"It can be overwhelming for young designers to enter the local market so having the support from Pick n Pay and other expertise like astute designers, such as Gavin Rajah, makes their journey into the business world a lot easier, and helps to set them up for the future."
For more information and how to enter, aspiring fashion creatives and designers can visit www.capetownresort.co.za/futurewear/. The submission for applicants closes on 30 September 2020. Two successful creatives will join the Futurewear project and they will be announced on 5 December 2020 at the Cape Town Resort Collection event.
Excerpts from: Emerging Designers Called to Enter PnP Clothing Mentorship Project
Net Buddies,
Is this an exciting opportunity for you?
What makes you a good candidate for this program?
How would you describe your personal style?
Make sure Infinite Family receives your answers for skills development credit.