Dr. Lanette Hattingh, Author of African Wisdom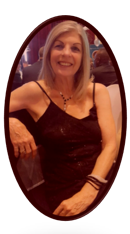 Dr. Lanette Hattingh
Director, Edu Ecstatic (Pty) Ltd and Educational Psychologist
Dr. Lanette Hattingh matriculated in 1970 from Oranje Meisieskool in Bloemfontein. After Grade 12 she attended the University of the Free State where she completed her B Soc Sc Nursing degree and her Honours in Psychology. She then continued her studies at RAU (Now known as UJ) where she finalized her PGHD and thereafter her B Ed and M Ed- Both passed Cum Laude. Dr. Lanette Hattingh completed her D Ed in 1991. During these studies she received the Pieter van Zyl prize for the best student in the Faculty of Education. She also has a Certificate in Play Therapy, Creativity, Trauma Counselling, TEFL and has completed several courses in Aerobics, Jazz and Water therapy.
Dr. Lanette Hattingh's career spans over 49 years working in a range of roles including lecturer, consultant, psychologist, trainer, facilitator, mentor and project manager for clients such as Brainwave , KST, Adopt a School, Deutsche Bank, Investec, Lonmin, Macsteel, Anglo, PMG Education.  and Eskom. She is the founder of Brainwave and was the CEO of Brainwave Careers (NPC) and Brainwave Projects 653 for 11 years, as well as a part time lecturer at UJ. She has also managed programs at the 'Career Orientation Programme' and the 'Eskom Winter School' for Grade 12 students. In her practice she specialises in learning problems, school readiness, study workshops and career and subject choices.
Dr. Hattingh is a motivational speaker and author of several career related workbook including Discover Your Career, Ignite Your Employability, and a bestselling motivational book, African Wisdom.
Dr Lanette Hattingh has been recognized for her achievements by the ROCCI Businesswoman of the year in 2010, 2011, 2014, 2015 and 2018/19. She was awarded the 2017 Business of the Year Lifetime Achievement Award in Community Service.