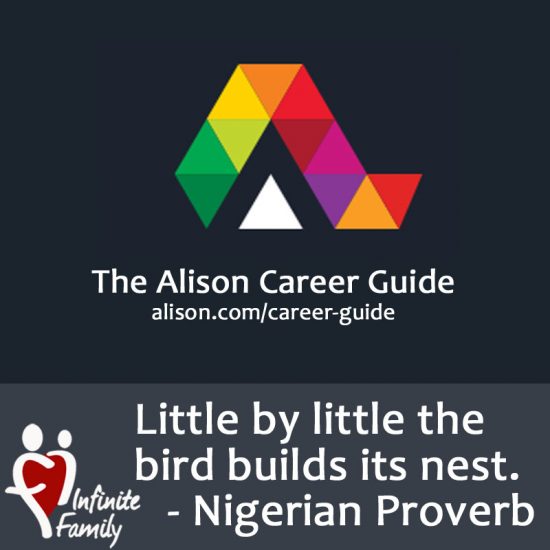 Ok Net Buddies, you have created your list of the top 5 jobs or industry fields you are interested in exploring in greater depth.  Today, you start learning more by going to https://allison.com/career-guide and following the steps they suggest:
Choose Your Industry,
Narrow by Career Path, and
Discover Occupations.
At this point, you should be able to:
Confirm your interest in the Top 5 jobs you have already identified, or
Learn about new jobs that you might like even better, or
List questions that you need to answer before making any more decisions.
Take notes so you can remember what you read and use it in your next skill building action project and when you speak next to your Video Mentor.