Head of the Class Fast Track #3: Prepositions of Time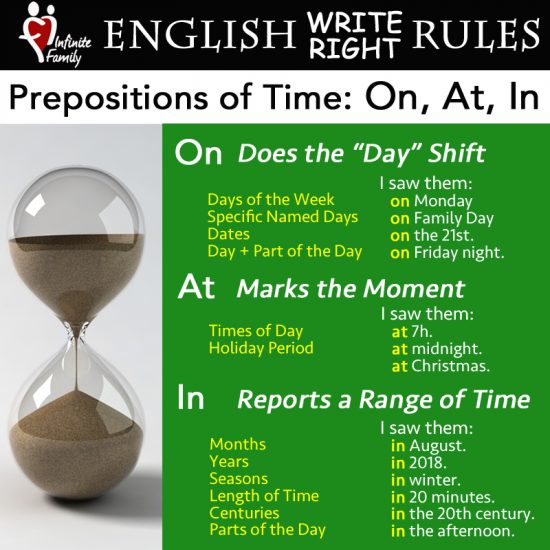 Dear Net Buddies & Blazers,
Do you know one sure way to rise to the top of the pile for a job interview? Use your cover letter and CV to convince your future boss that you know which English time preposition is the right one to use – every time! Memorize these tools and those time prepositions will fall in line every time – you can count on it!