Head of the Class Fast Track #4: Prepositions of Place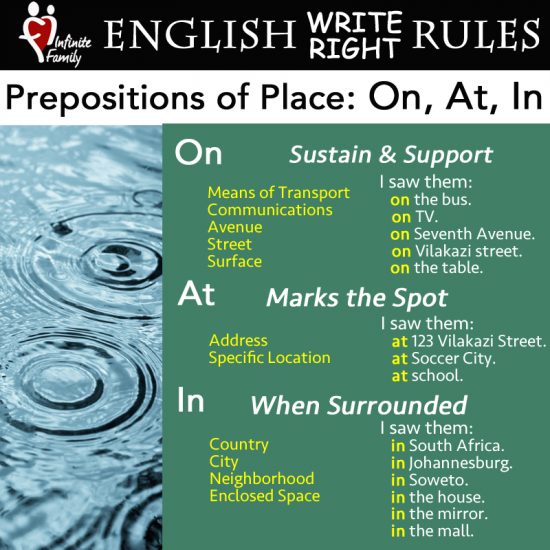 Dear Net Buddies & Blazers,
Did you see your friend at their house, in their house, or on their house – believe it or not, these are three different parts of your friends' house, ranging from the entryway to needing a ladder to get to the roof.
Lucky for all of us, Prepositions of Place in English follow a similar pattern to Prepositions of Time. We know, we know – so far in your life whether you use the correct English preposition hasn't made much of a difference in, well much of anything.
Trust us though, it will. If you want to be the one that makes the decisions, calls the shots, drives the train when it is 'leaving the station,' you will need to communicate with confidence in the language that money uses to negotiate. For sure, you wouldn't want your clients to deposit your payments on your account or at your account, rather than in your account. Prep now to be precise with prepositions.