Net Buddies & Net Blazers, Let's Hear it from YOU!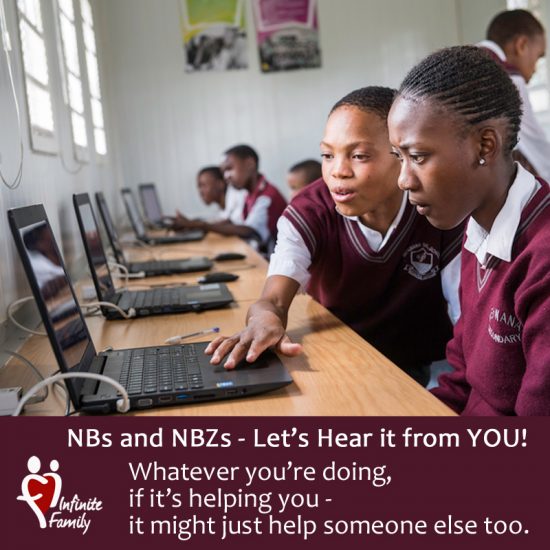 Let's hear it from YOU!
OK, Net Buddies & Blazers, in the last few weeks you've had a lot of love, support and advice sent your way and we hope you've found it helpful.  It's been great to hear from so many role models, at home in SA and all over the world, who have shared uplifting stories about the things that have got them through difficult times.  But now it's YOUR turn.
Let us know what you're doing to try and keep upbeat during lockdown.  Are you reading anything that's inspired you?  What music are you listening to? (Maybe you've come across a quote, or song lyrics, that speak to you?)  How are you reaching out to help others in your family or community?  Maybe you've got some good study habits to share?
Whatever you're doing, if it's helping you, it might just help someone else too, so please reply to us and Amy or Zoleka will call you to hear your story – then we'll post them on the website.
P.S. If you prefer to remain anonymous, we can share your story that way too!