Ready for Funny? Here's Screaming Chicken!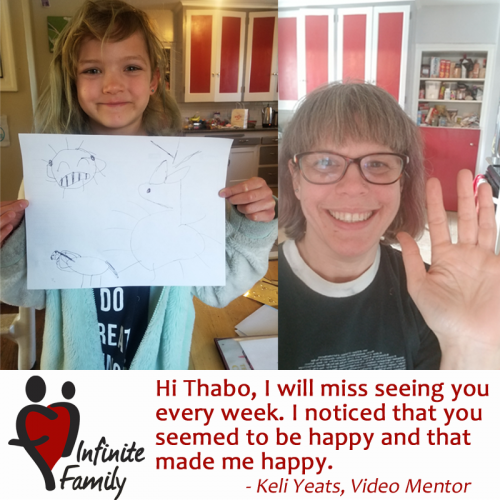 Hi Thabo,
I will miss seeing you every week. I noticed that you seemed to be happy and that made me happy. I hope what is happening isn't making you upset. I've been reading the news and it sounds like your government is acting quickly and doing the right thing to keep you all safe. And it sounds like this virus spreads fast. Just make sure to wash your hands.
Schools are also cancelled here and we are staying inside. Our pets are very happy because they are getting a lot of attention. We are trying to keep busy. Here is a picture my daughter drew. She calls it Screaming Chicken. Funny, right?
I look forward to seeing you again when this is all over.
Love, Keli