Ophiophilia – Are You OK or Out the Door?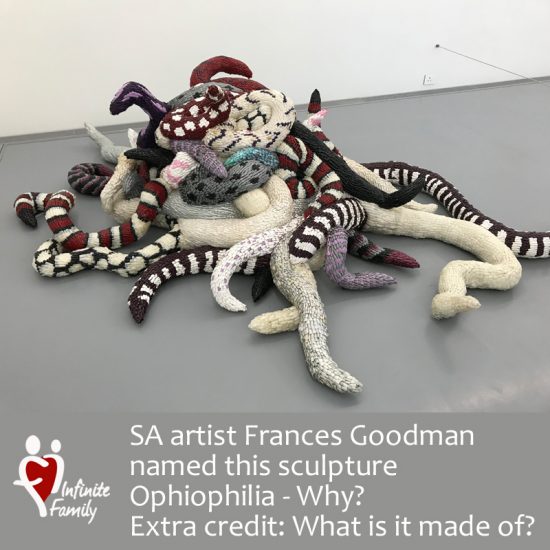 Dear Net Buddies and Blazers,
Many things in our lives catch us in their grip and drive us to make questionable decisions, some that may be simply detrimental to our long-term goals, some may be downright dangerous.
Johannesburg-based artist Frances Goodman is asking us to think about personal decisions we make related to one particular area of our lives.
What do you think she is pushing us to think about?
What is the primary material she uses in this sculpture?