#PassTheMic – Advice from Net Buddies & Blazers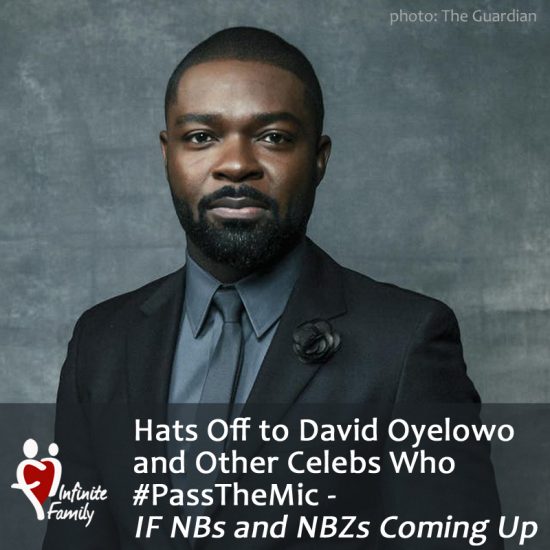 Dear Net Buddies & Blazers,
Examining everything through a new lens is going to be an important life skill in our post-Covid world and we've talked before about the importance of finding fresh, innovative ways to tackle the challenges that face us.  And that applies to everyone: even the rich and famous who, believe it or not, are feeling JUST as confused and powerless as the rest of us!  So, it is really cool to see some of the world's biggest movie stars putting their heads together and coming up with a clever way to spread the word about Covid19.
Celebs like David Oyelowo (the guy who played Martin Luther King Jr. in the movie, Selma), have decided to use their massive social media footprints to shine a light on the global, science-driven initiatives that are underway to fight the pandemic.  The idea?  To turn over their social media accounts for a day to health experts, frontline workers and economists, so they can share meaningful data, science and facts with their millions of followers.  Ingenious, right?
They're calling the initiative #PassTheMic and it's about doing what you can, with what you've got, to help someone else get through a tough time.  Which is exactly what we hoped you'd do when we invited you to share the ways you are trying to keep upbeat during lockdown!
Thanks to all of you who have reached out.  It's fantastic to hear how you're taking responsibility for yourselves and trying to stay motivated (while also recognizing that it's OK if you're having a bad day and don't want to get out of your pyjamas).  So, we're going to be sharing some of your stories in a series we're also going to call #PassTheMic.  If you've got something to share, it's not too late to let us know.  Just drop Amy or Zoleka a WhatsApp or email and, you never know, your story might just make a big difference in someone else's life.