Pick n Pay Strikes – Against Food Insecurity – Again!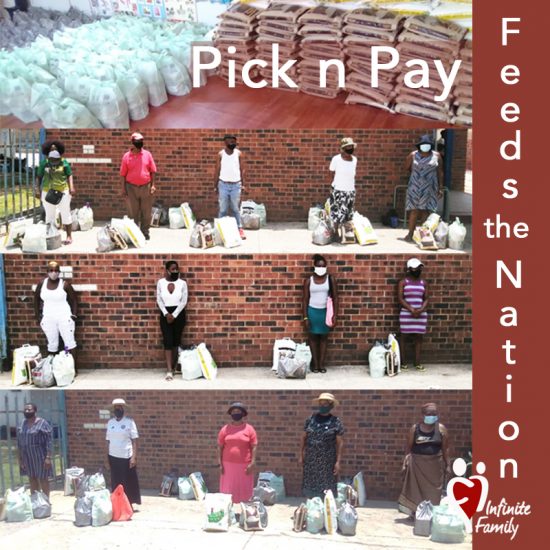 South Africa's countrywide total lockdown starting last March took most businesses completely by surprise. While they were still figuring out how to keep their operations running with employees physically separated and hampered by poor Internet, Pick n Pay (PnP) executives and the Ackerman family were already working to curb the next crisis: extreme food insecurity that would threaten millions of South Africans. In April, they launched the Feed the Nation relief fund, started with private donations from the executives and Ackerman family.
Since then, the PnP campaign has raised almost R100,000,000 (approx. $6.7 mil.) and provided more than 24 million meals. Even Infinite Family's community was in on the act helping to fund one-month food parcels that provided 63,000 meals in July. Recently, PnP again included our Net Buddies and their families in this generous campaign capped off with another delivery of food parcels at our site in partnership with Alexandra Child Care and Support Centre.
The Infinite Family Team and community are humbled by Pick n Pay's generosity and incredible organization that efficiently deliver these massive quantities of life-saving supplies. This company puts PEOPLE first not only in the call to arms that employees and visitors see every time they enter headquarters, but also where they focus company-wide efforts every day.