Resilient, Resourceful, Responsible – You are all of these!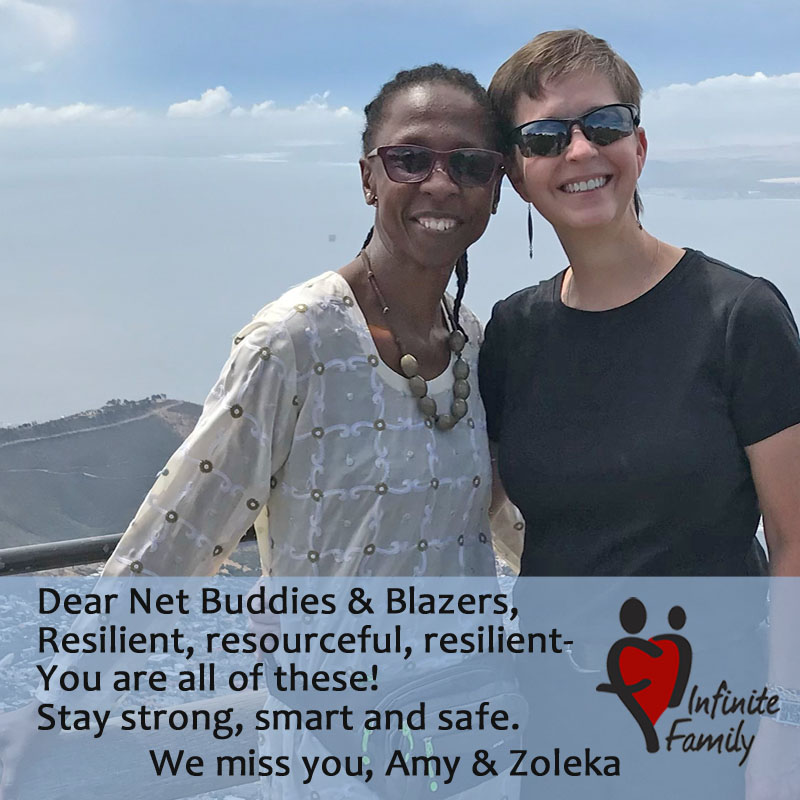 Dear Net Buddies & Blazers,
We miss you but trust you to be strong, smart and safe.
These uncertain and difficult times are not over. But you are not alone – Your Video Mentors and the Infinite Family Team are here even more than ever for you to ask questions or share concerns or frustrations. Believe us – we all feel nervous, anxious and frustrated sometimes.
We know you are concerned about what will happen with school. This situation affects everyone and will resolve for everyone in phases together. In the meantime, work to not let yourself get mad, sad, or anxious. You can use this period to continue building skills and strengths and we are here to help you do just that!
Starting tomorrow, we will be sharing ideas and activities you can think about and practice that will make it easier for you to catch up and be more successful when school starts again. Remember that you are resilient, resourceful and responsible and we will be together again soon.
Big hugs and a firm handshake, Amy and Zoleka