Sho Madjozi Shines South Africa Bright on the World Stage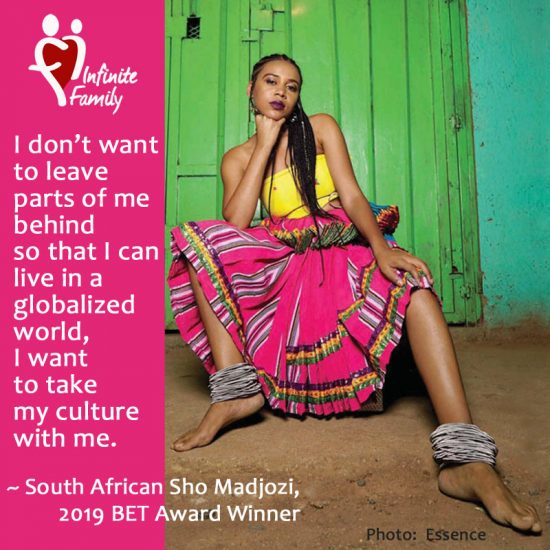 At the 2019 BET Awards, South African hip-hop star Sho Madjozi had two goals: enjoy herself immensely and meet as many people as she could. Not only was she nominated as one of the Best New International Acts, (which she won) but it was also her first time in L.A. So Madjozi repeatedly told herself, "I'm going to have an amazing time regardless of what happens."
Bt setting goals for ourselves, we have something to look forward to achieving and tracking our progress. This gives us a sense of productivity and not feeling stuck. Another takeaway from Sho Madjozi would be the idea of always having fun regardless of what happens. By enjoying what we do, this helps us become better at it.
Even though we are all quarantined in our homes right now, this is a good time to self-reflect, set goals, and learn new things. Sho Madjozi is probably home perfecting her music, spending time with family and making the best out of this quarantine. Everyone in the world right now is under lock-down, but what will you do during this time to better yourself moving forward?
Habits to adopt during quarantine:
Read a new book or listen to an audio book.
Have a structured day even while at home.
Workout because physical health equals good mental health.
Learn something new or further develop a skill you already have.
Call a friend you have not spoken to in a while.