Sixty Years Fresh – Gwendolyn Brooks Spoke an Eternal Language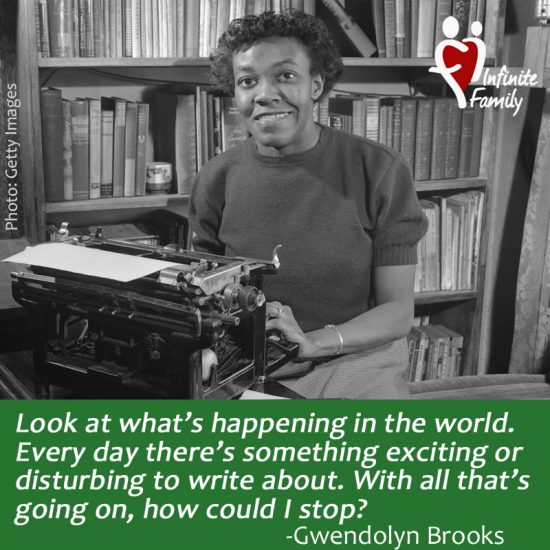 We Real Cool
by Gwendolyn Brooks 
The Pool Players. Seven at the Golden Shovel.
We real cool. We
Left school. We
Lurk late. We
Strike straight. We
Sing sin. We
Thin gin. We
Jazz June. We
Die Soon.
Dear Net Buddies,
What would you say this poem is about?
Why do you think Ms. Brooks puts the word "We" always at the end of a line when it is obviously the beginning of a new sentence?
Although this poem was written in 1959, it sounds like something we might hear on the radio today – why is that?
Extra credit:  Do you know what is sitting in front of Ms. Brooks in the photo? What was it used for?
You know what to do – 3 to 5 sentences to share your thoughts.