Take it from a South African Billionaire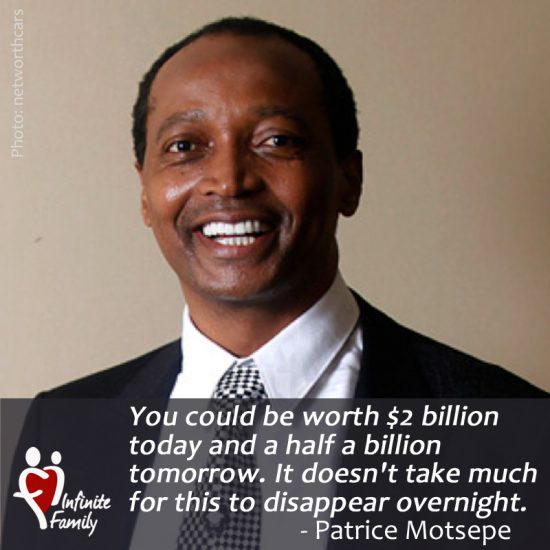 Dear Net Buddies and Blazers,
Many South Africans know the name Patrice Motsepe very well. But do we know how he came to be the billionaire every South African child looks up to? Patrice Motsepe is the founder and chairman of the African Rainbow Minerals, a mining company, but many people know him for being the owner of Mamelodi Sundowns football club. Among many others, his investments include stakes in Sanlam financial services and partnership at law firm Bowman Gilfillan.
Patrice is also known for leadership in philanthropy.  In 2013, he joined The Giving Pledge, where he committed to give half his wealth to charitable causes. And in 2018 he pledged $250 million towards land reformation in South Africa.
But he didn't start at the top. Patrice grew up helping his father who started off as a teacher and later on owned a spaza shop.. In addition to learning business skills, helping his father at the spaza shop serving local miners also gave him his early mining education. Later he earned a Bachelor of Arts degree from University of Swaziland followed by a law degree as one of the earliest Black graduates of University of Witwatersrand in law. In 2002 he won South Africa's Best Entrepreneur.
Patrice was not born with money or a trust fund that enabled him to reach the billionaire status. Hard work, believing in himself, passion, ambition and never giving up is how he got to be successful. These are characteristics we all have access to; we just have to explore them and lean in to our resilience, resourcefulness and responsibility.
When reading about Patrice Motsepe, Aliko Dangote and many more other successful people you begin to notice a trend. Many of them are self-made, which shows that they went out and did what they had to do to get to where they are. They all started small, working in a spaza shop, or helping their parents. The key take-aways are they all have a sense of never giving up, which is important because seeing good results at the end means they stuck to the battle even when it was hard. Oh, and the don't quit working hard even when they might have the resources to do so.  As Patrice points out: Letting down your guard, aka getting lazy, can ruin things fast.
– Andrew Johns, Net Blazer