Thank you Essential Workers Everywhere!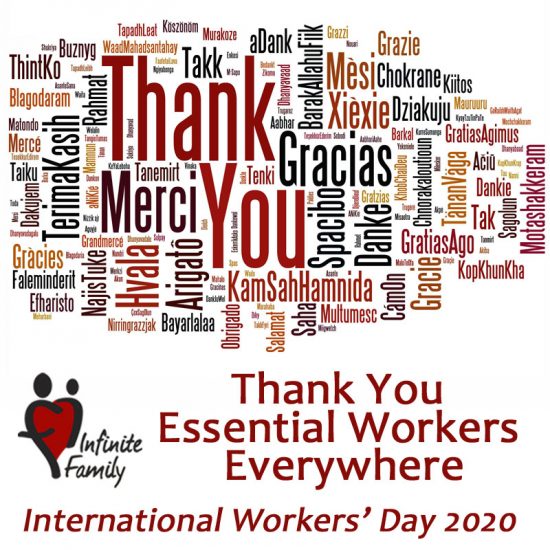 Hello Net Buddies & Blazers,
Today we celebrate International Workers' Day with a huge and sincere shout out to all "Essential Workers Everywhere," those who have risked their lives every day to keep the basic elements of our countries operating.
But we also THANK YOU – our Infinite Family who continues the big lift to help our essential workers by staying home and putting their lives and livelihoods on hold during lockdown or stay at home orders. This hasn't been easy, but you are doing your invaluable part to advance your countries and our world together.
Thank you!