There are Many Ways to Give (and Get) the Big Lift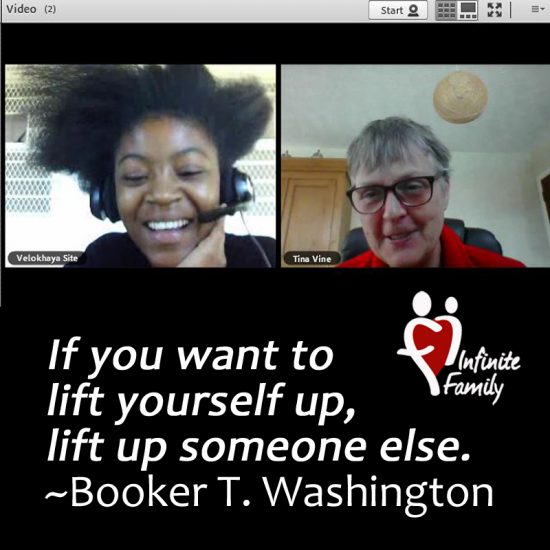 Booker T. Washington believed strongly in the power of education and spent his life dedicated to teaching and creating educational opportunities for Black Americans. His story is particularly inspiring given that he was born in 1815 as an enslaved person and was too poor as a child to attend school himself. Instead, he went to work at age 9 in a salt furnace and then a coal mine. Mr. Washington eventually put himself through school by working as a janitor. Once graduated, he taught children during the day and adults at night. Later he started the Tuskegee Normal and Industrial Institute, which educates 3,000 students each year and would be renamed as Tuskegee University.
Being a teacher and starting universities isn't the only way to lift up young people. Infinite Family Video Mentors do this lift each week via our secure Internet portal.  Weekly conversations create safe and truthful touch points for teens as they learn to overcome the daily pressure of toxic stress and build a better future. And from what they tell us, Booker T. was right – the experience is an especially bright and rewarding touch point for them during Covid-19's long and challenging days.