What Leads to Success? Ask "The Rock"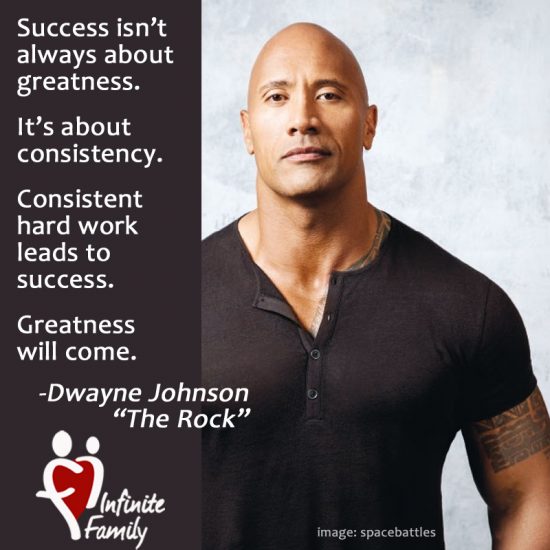 Dwayne "The Rock" Johnson is one impressive guy: Professional American football player and champion wrestler, movie star (one of the highest grossing box-office stars of all time) and producer, and very successful clothing, gear and beverage businessman.
The Rock's list of awards and achievements is endless. But do you know what quote he has carried with him since he was 15 years old: It's nice to be important, but it's more important to be nice. If it works for him – it must work!