Whose Heritage Matters Most?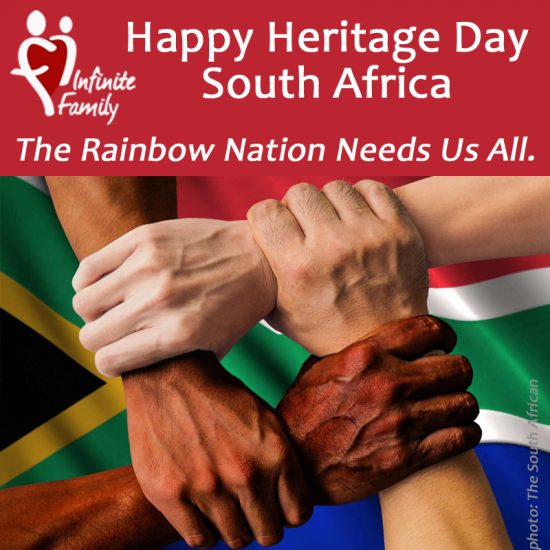 Dear Net Buddies,
Yesterday was Heritage Day, your national holiday to celebrate all of the diverse peoples and traditions that make up, admirably peacefully, South Africa. You retain respect for a wealth of languages, colorful traditional clothing, valued customs, and special food flavors in a way that few other places on Earth understand. Since you are the experts in living this incredible diversity…
What advice would you give other places (including the United States) that seem to be so divided in so many ways?
What do you most appreciate in South Africa's diversity?
What challenges you the most about South Africa's diversity?
How do you remind yourselves every day to value the differences you encounter rather than allow them to make you feel threatened – or is there a different way to view the situation?
OK Net Buddies, we are looking for serious replies now, responses we can share for the benefit of our Infinite Family who feel their own worlds are separating further apart every day. Send them back to us because your experience and your voices matter!