Words are Never Enough – Ngiyabonga! Enkosi kakhulu! Thank You!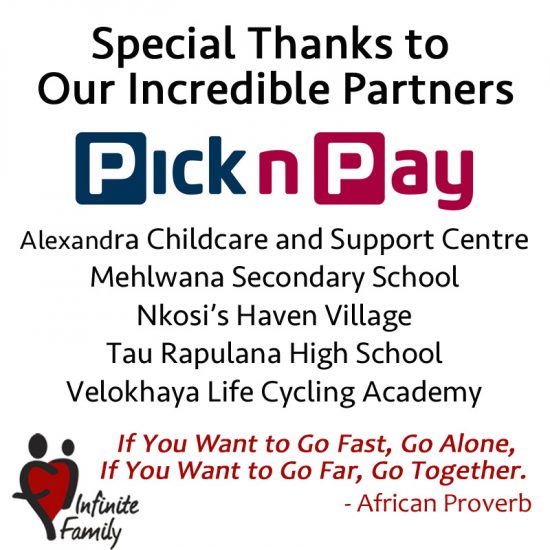 Once again, Pick n Pay came through for Infinite Family's Net Buddies! Without their expertise, organization, and country-wise distribution system, it would have been impossible to deliver food parcels to our very hungry teens and their families. Even if there was a good Plan B, our Net Buddies would not have been nourished so quickly, in less than a week no less. Thank you Pick n Pay!
And thank you to all of our dedicated NGO partners and individual educators who stepped in to help us close "the last mile" from store to households all across South Africa. You truly have undying commitment to the children and teens in your communities and remain an indispensible link to keep our teens connected and an inspiration to us all worldwide.
Of course, our teens say it better than we ever could, so please check out their messages of thanks.