You are Not Alone, We Must ALL Work Hard to Catch Up!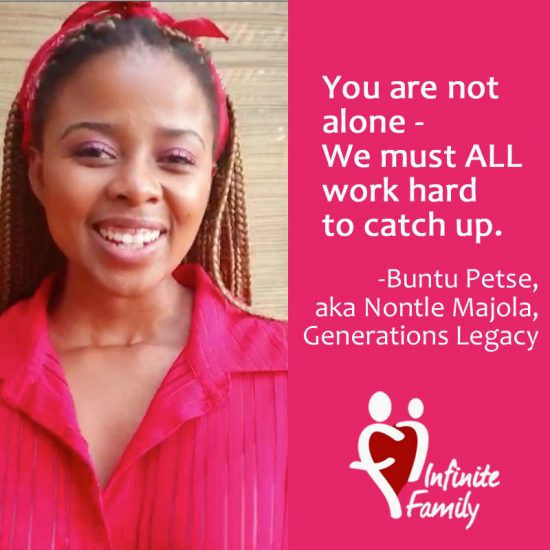 Click here to hear Buntu Petse's message to Infinite Family's Net Buddies and Net Blazers.
There's a lot that's cool about belonging to our Infinite Family and one of the coolest is that we get the chance to connect with amazing people all over the world. That includes all our Net Buddies and Net Blazers (because, yes, every one of you is awesome) and another special member of our Infinite Family is … you won't believe this … star of Generations – The Legacy, Nontle Majola!
If you follow the TV show, you'll know she's just joined the cast as the smart, sassy and rebellious teenage daughter of Ayanda … and in real life she's the niece of Infinite Family's Zoleka Petse.  (How cool is that?!)
Her name is Buntu Petse and she's got a special message just for you!