You Really have to Stay Ahead of the Game and Stay Sharp!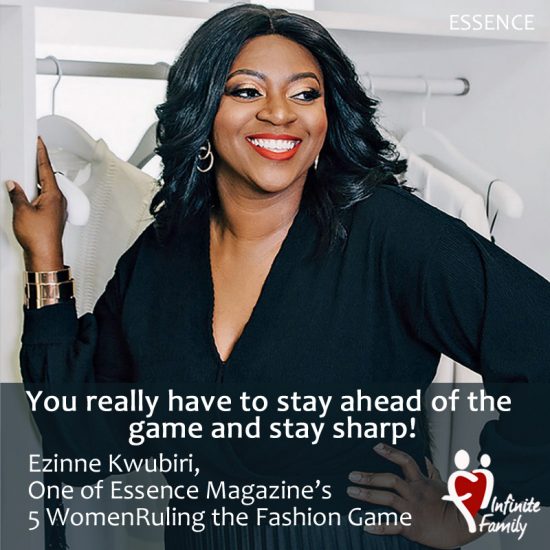 Dear Net Buddies,
We are seeing that this period with schools closed feels like a vacation to some of you.  We want you to know that this attitude will not help you in the post-pandemic South Africa or anywhere else. The lives of all of the role models we are sharing with you – even before this unexpected disruption – emphasize how hard they had to work before getting their dream job or starting a great company.
 Take for example, Ezinne Kwubiri, a Nigerian born role model to many women in her home country and around the world. Ezinne is the Head of Diversity & Inclusion for H&M North America. After graduating from Howard University with a B.A in Accounting, Ezinne had to climb the ranks to eventually get to where she is now. During an interview with ESSENCE magazine, she was asked "What do you wish you could have known before working?" Her response was clear and straight to the point, stating that "You really have to stay ahead of the game and stay sharp." This is something that is vital to the success of pushing any dream or passion. People that succeed and make it in life are always curious and stay ahead of the game. 
During the same interview, Ezinne was asked if she had words of wisdom for black women wanting to work in the fashion business. She responded saying that, "Do your research and respect the process — that's true for any business you're looking to go into." Ezinne also stated that your first opportunity isn't going to be your dream job, emphasizing that in everything we do, we have to ensure we are competitive, knowledgeable, and prepared to showcase our talent.
So Net Buddies – what are you doing to make sure you will be competitive, knowledgeable, and prepared when future interviewers ask: How did you use the Covid-19 time during Lockdown?