Youth Day is Extra Important This Year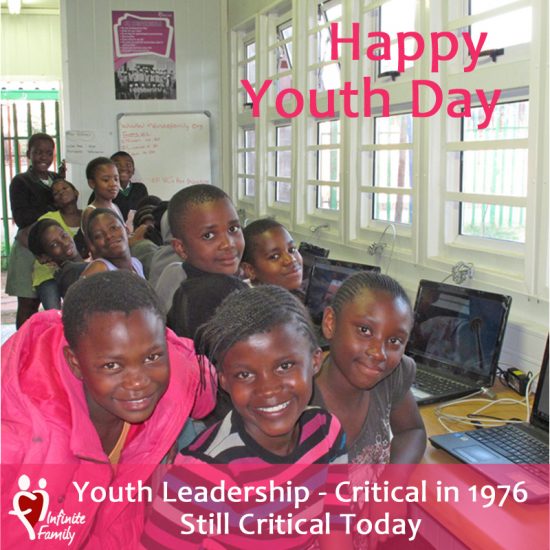 On 16 June, South Africa celebrates Youth Day to honour the youth of Soweto who stood up against the Apartheid government in 1976 by walking out of their schools and protesting the law that made it compulsory for them to learn in Afrikaans.
That happened 44 years ago and Murphy Morobe was one of the organisers.  He says: "The original plan was just to get to Orlando West, pledge our solidarity and sing Nkosi Sikelel' iAfrika. Then we thought we would have made our point and we would go back home. No one envisaged a process that would go beyond June 16th. Little did we expect the kind of reaction that we got from the police on that day."
As history tells us, many black schoolchildren lost their lives that day – for protesting against a system that sought to strip them of their identity and break their spirit.
It's heartbreaking to see that the same battles still rage on around the world today.  And there are many painful parallels between the Soweto Uprising of 1976 and the global Black Lives Matter movement of today.
Our job on this Youth Day, more than any other, is to reflect on the horrors of racial injustice.  And, then, to put our minds and hearts towards finding ways to make meaningful, lasting, positive change and work towards building a world where there is NO place for inequality.
How will you be spending Youth Day, Net Buddies?  Maybe you have elders who  remember 16 June 1976 and are prepared to share their memories of that time?  Maybe you will choose to read about it?  Whatever you do, it is important is that we never forget it.  So that you and your generation, and the generations that come after, will keep on striving for a better world.