Happy Holidays from the Infinite Family Team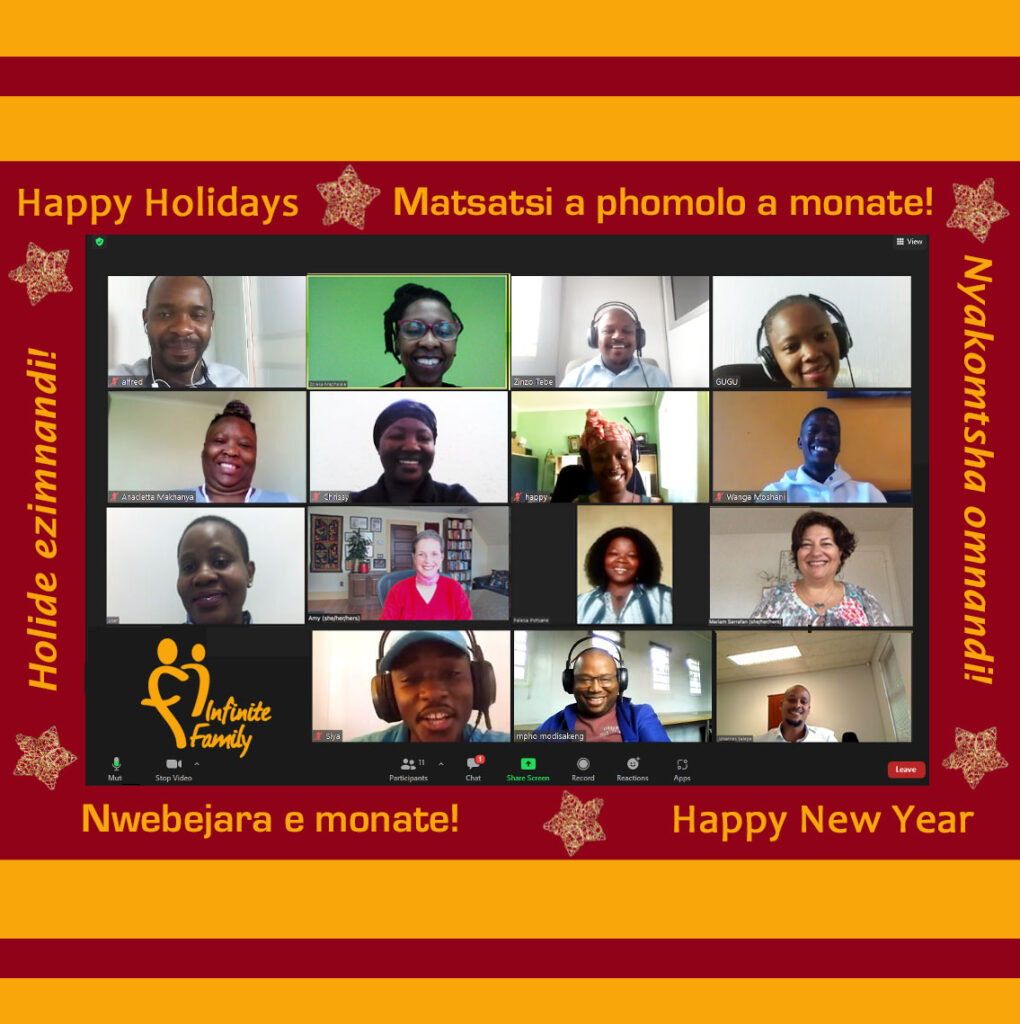 At Infinite Family, we have a mantra we repeat endlessly to our Net Buddies: Resilience, Resourcefulness and Responsibility. This year, YOU were the role models that showed our Net Buddies what these leadership attributes look like in action.
Resilience: Even with all of the additional challenges of the ongoing pandemic, you steadfastly created hope and opportunity by showing up and strengthening our weekly online mentoring conversations.
Resourcefulness: As it got even harder for our alums to go to college and obtain the skills they need for today's complicated workplace, you brought online training courses where they need them most, right where they live.
Responsibility: By building a new double-decker LaunchPad for teens in Alexandra Township, you demonstrated how the role models in today's world think ahead and invest for the next generation.
In fact, you even inspired one of our generous Directors to create the Above and Beyond Challenge – first time donations and annual gift increases will be matched dollar for dollar until Dec. 31! As you consider your end of year gifts, please know they will go twice as far for our teens at Infinite Family.
We thank you for each and every action you took this year that strengthened our teens and wish you a safe and healthy Festive Season and a rewarding New Year.