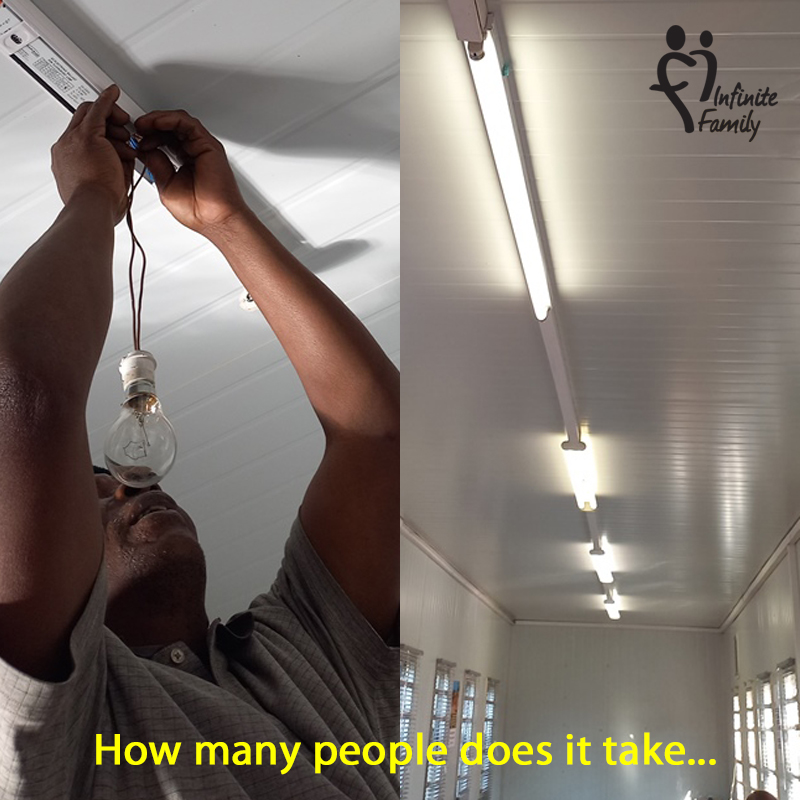 Only one if you know the best electrician living in the community – and he'll come on short notice! "Lights out" in Alex this week wasn't due to faulty lightbulbs, but rather disrupted end sockets. It's always something-right?
Infinite Family's partnership-based model shines well in "dark times" like this. Forming long-lasting and committed relationships with our NGO partners (shouting out here to Alexandra Childcare and Support Centre!) means we're accepted and supported by the community, which goes a long way when expertise, like dealing with electricity, is needed. Thanks for your help "lighting the way" Mr. Msebenzi!
Thanks also to all of our committed donors who makes gifts that "Support our Greatest Need." We never know what might hinder our teens from connecting with their Video Mentors or doing their homework. YOU are the reason Net Buddies' emergency needs are met, masks are available, lights get fixed – and so much more!
#supportiveadult #makingadifference #gratitude