Planned Obsolescence Hurts Our Teens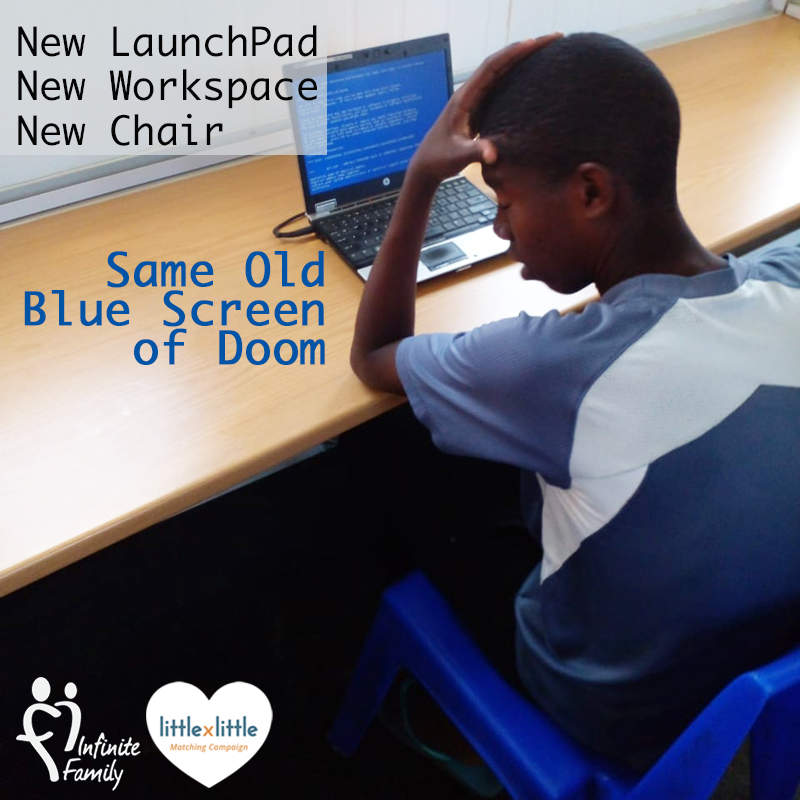 Last year, our Infinite Family pulled together to finish the dream of building a new double-decker LaunchPad to strengthen our teens in Alexandra Township. THANK YOU!
But then, just as our teens returned to school early this year, we discovered that our donated laptops (circa 2015) won't accept the operating system upgrade required to keep our teens working toward school and life success. The laptops are still limping along (cue the Blue Screen of Doom), but we know their days are limited.
 We also know it's ambitious to try to replace 85 laptops all at once, so we're going to do it the African way and eat this elephant one bit at a time! @GlobalGiving has generously launched our quest with their Little x Little match campaign on all donations up to $50.
To reap the advantage of GlobalGiving's match, our goal is to raise $4,000 by Friday and replace our first 10 laptops. Every gift, of any size, grows with GlobalGiving!
Hundreds of teens will share these laptops to catch up their studies and get back on their pre-pandemic track to college. Your gift today keeps them in school and moving forward!
Little x Little, YOU show our Net Buddies how to #overcomechallenges because #teamworkmakesthedreamwork.