Brrrrrrrrrrrrrrrrrrrrrrrrrrrrrrr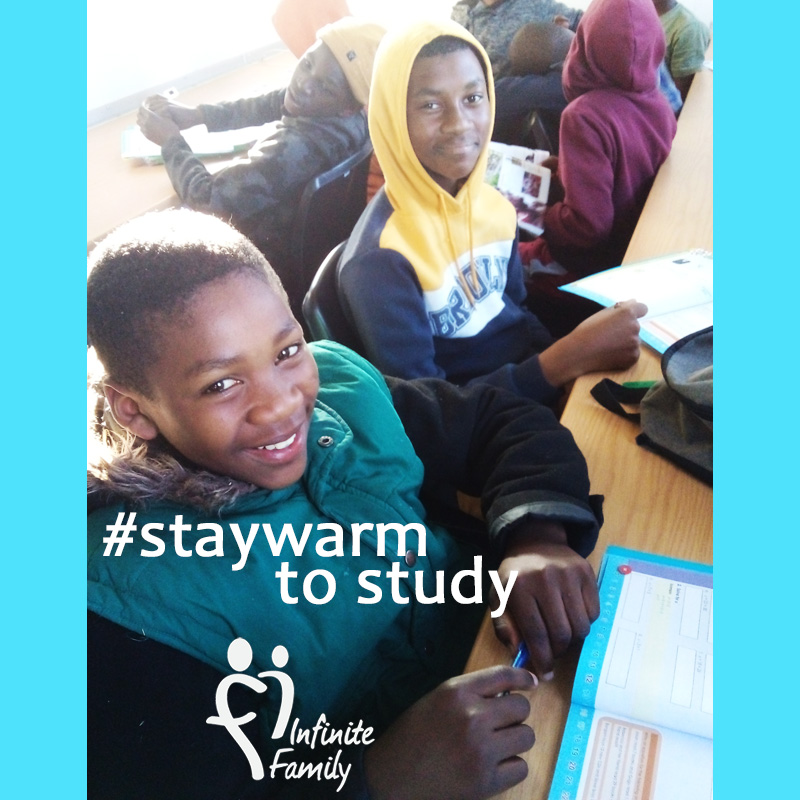 Didn't think it ever gets cold in Africa?
Think again. South Africa is:
in the Southern Hemisphere,
not so very far away from Antarctica, and
home to a rookery (aka a colony) of penguins.
If penguins can thrive there, it must get cold. Furthermore, South Africa's penguins live not too far from Infinite Family's Khayelitsha LaunchPad. Sounds like a good place to bundle up right now!
#staywarm #nevergiveup #overcomechallenges