It's GlobalGiving Little x Little Matching Week!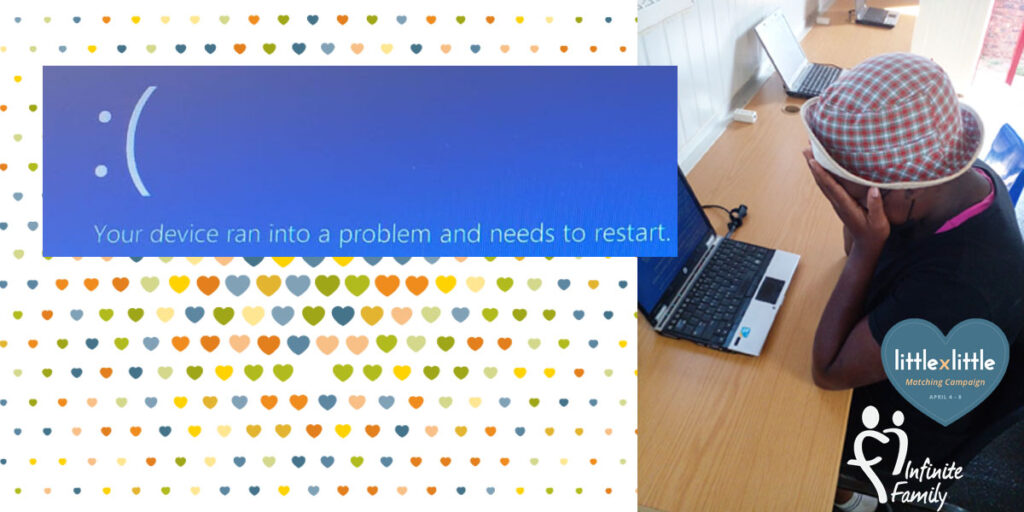 At Infinite Family, we pride ourselves on being resourceful and it's a core skill we instill in the teens on our mentorship program.  But there are limits to how resourceful they can be when the computers in our Launch Pads date back to 2015 and are limping to the end of their long, once useful lives.  (No webcams, obsolete operating systems … you get the picture.)
Luckily, GlobalGiving wants to help us buy new computers to ensure our Net Buddies have access to the technology that will keep them connected to their Video Mentors and the world.
It's the gift they need more than anything and, for this week only, GlobalGiving will match 50% of ALL donations up t0 $50!
Our goal is to raise enough funds to buy the first 10 laptops, which means
before the end of Friday, April 8.
Every new computer we can put to work in our LaunchPads will make a real, daily difference to the lives of our Net Buddies on their journey through high school to graduation.  So, please, if you are considering making a donation, we'd urge you to do it this week, so GlobalGiving's Little x Little matching campaign can help us reach our goal twice as fast!
Sending warm wishes from our Infinite Family workstations to yours. Thank you so much.