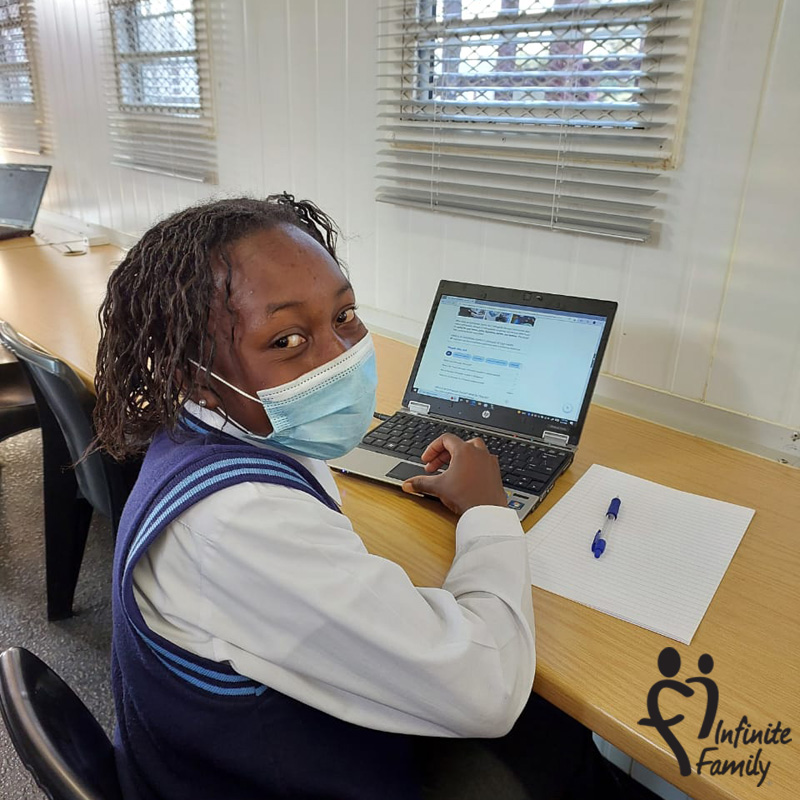 Studying by candles or kerosene definitely isn't romantic. In fact, it's downright risky. The biggest risk is a home fire when the base cans tip over. But there are unseen risks too, as our Net Buddy, Thabile* learned last week. She was researching "respiratory infections"  for her Life Sciences class and learned that a person's lungs can be injured by airborne particles like those that fill the air when something burns. She wondered if that's why so many people around her cough so much in Winter, even when they aren't sick. Candle and kerosene smoke could be hurting their lungs!
Help a Net Buddy avoid lung injury by sending them an extra thick, hooded sweater like the one here:  https://www.infinitefamily.org/keep-our-net-buddies-warm-and-working/
#staywarm #staystrong #staysafe #futurefocused #makingadifference #makinganimpact
*: Photos and quotes are all real Infinite Family Net Buddies. For their safety, we change the names to protect the identities of minor-aged teens.