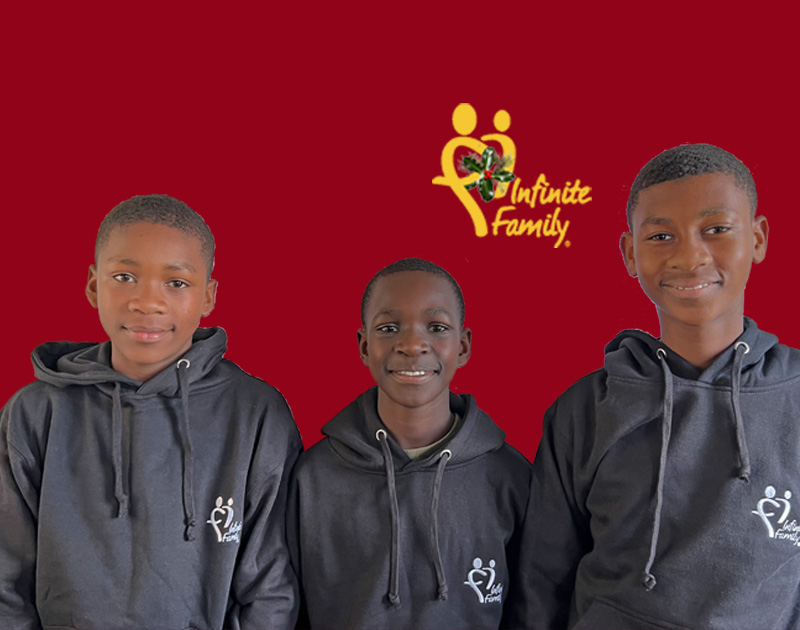 There most powerful period in a young person's life to spark their own independence, courage, and tenacity to prevail for whatever she, he or they choose to put their mind to is when they are teens.
This is why our Infinite Family focuses on teens. And, it's why you are an important part of our Infinite Family. We know that once a teen decides to work hard to have the life they choose, there is no stopping them. Consider Zethu for a moment, "I never thought I could get into university, but my mentor taught me that if I work very hard, I can do anything." Zethu is almost done with her degree and has achieved marks at the top of her class all the way through! And, she still speaks regularly with her Video Mentor, five years after graduating from high school.
Will you please help us make sure our life-changing programming is available for all of our teens?  Infinite Family Director, Kevin Travis will double the impact of all first-time and top-up gifts with his December Double Match through December 31.  
$5 becomes $10
R10 becomes R20
$25 becomes $50
R100 will be doubled to R200
and on and on!
No amount is too big or too small. You may even choose to split your donation into small monthly or quarterly payments – all sustaining gifts will be matched for the first full year!