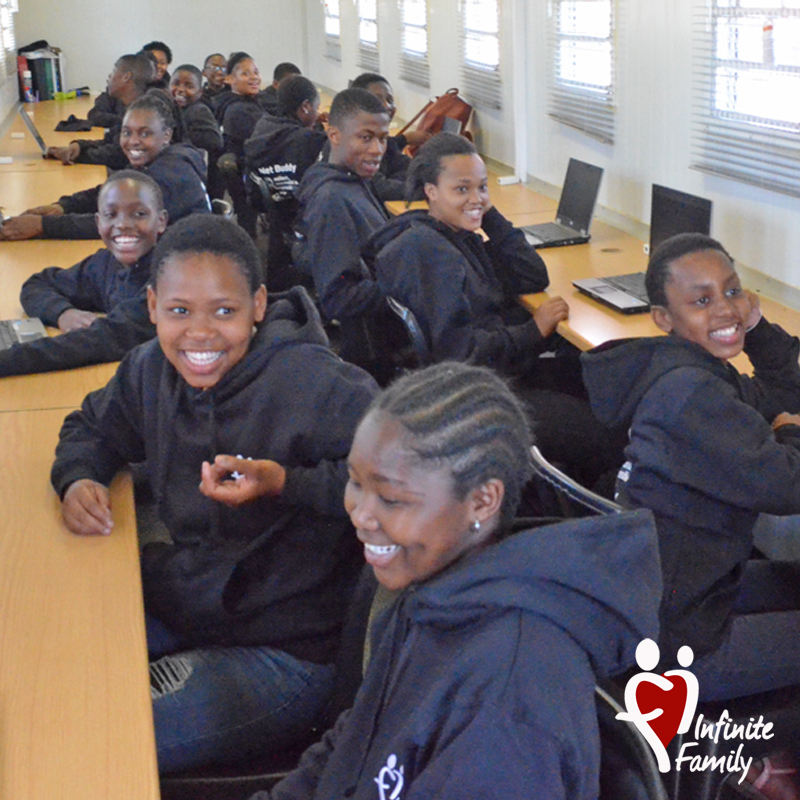 There are many ways to show someone they matter. A smile, a fist bump, or a hug – each conveys feelings that don't need words. Sharing a load or clearing a path, going to any level of effort for someone else clearly lets them know they are important. Or, you could wrap someone in soft warmth and safety – like YOU did!
Infinite Family's Net Buddies were very surprised, but quickly all smiles, when they received the hooded sweaters you sent them to stay warm this South African winter. In no time at all, each site was filled with chatter and appreciation both for the thick, warm fleece and the affirming message, "Resilient, Resourceful & Responsible for my future!" Your generosity keeps all of our African teens fully focused on their studies and preparing to succeed on their end-of-year exams. 
There are many official ways to say "Thank You" in South Africa. Our teens send them all to you!