Net Buddy Shares Gratitude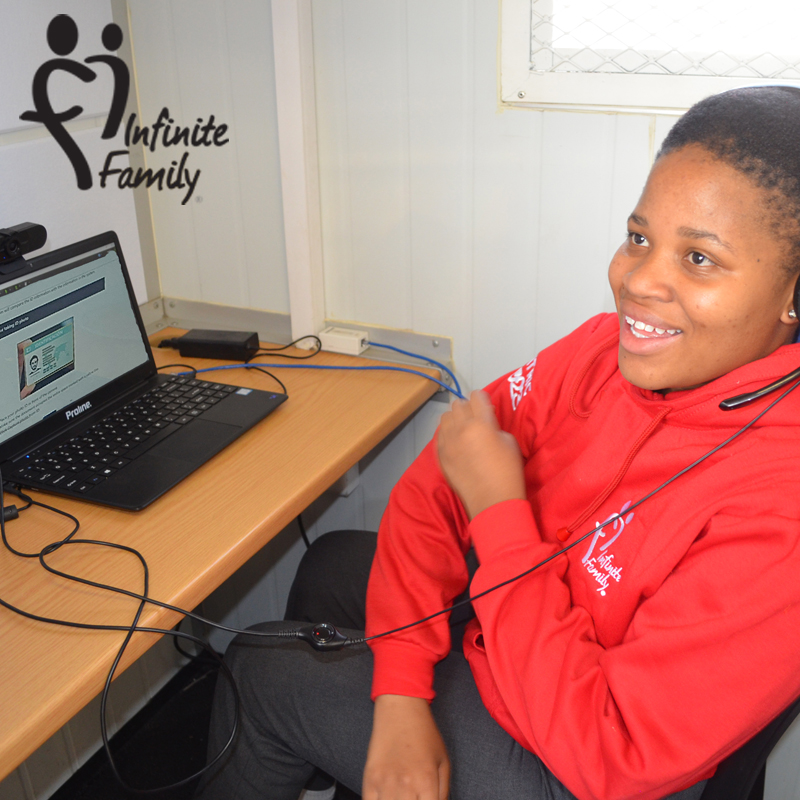 Everyone needs a lift from time to time and our South African team is still riding high from a voice note they got last week. As you may know, South African student in Grade 12 (Matric) are required to take National Benchmarking Tests (NBTs) for admission to certain university courses. But it's not coordinated by the Education Department so it's up to each student to make their own plans to sit the tests on the weekends they are scheduled.
Being an organised and enthusiastic learner, our Net Buddy (who is considering applying for Dentistry) made plans ahead of time to write her NBTs remotely at the LaunchPad in Alexandra, Johannesburg. 📖📝 However, at the last minute she realised they were on a Saturday – not Friday as she'd thought – and she was very anxious she'd miss her tests as school protocols made it problematic to get into the LaunchPad. Infinite Family's Zoleka and Johannes were quick to come to the rescue and our Net Buddy and her classmates were able to write as planned. 👏 She was so grateful that, afterwards, she sent them this beautiful and emotional voice note to express her thanks.