Gemsbok Wisdom: The Courage to Persevere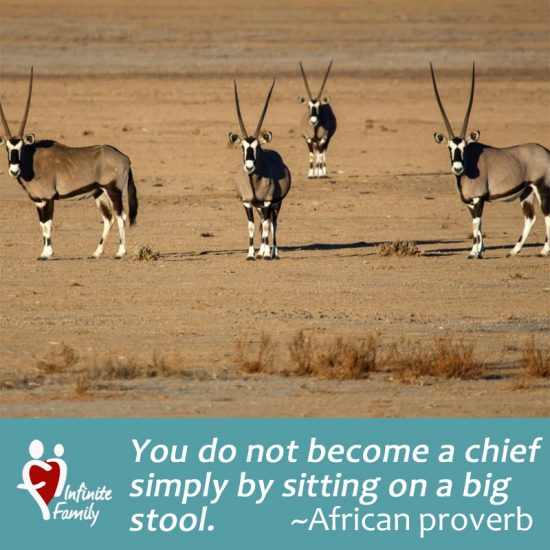 Gemsboks are known for their capability to last a long time without water and they can withstand temperatures ranging up to 45 degrees Celsius (113 degrees Fahrenheit). In the rainy season the gemsbok can run for days and weeks through the desert to reach the water pans of the Kalahari. The gemsbok is a great example of perseverance and how to make a success of life.
To achieve our life dreams and goals, we also must be able to persevere. Perseverance and failure cannot coexist. Youcan't go through life quitting everything. Failure happens when you quit. Perseverance entails commitment, patience,endurance and trying again and again. You can fall seven times, but you need to stand up eight times. Perseverance is the ultimate success insurance, and nothing can take its place. The road to success is dotted with many tempting parking places. When you are persevering through your difficulties, you are demonstrating the true essence of success.
Perseverance has four golden rules:
Get out of the blocks!
Begin with the end in mind, focus on the finishing line.
Stay on your track.
No matter how you feel, get up, dress up, show up and never give up!
In the confrontation between the stream and the rock, the stream always wins
–  not through strength but through perseverance.
From African Wisdom by Dr. Lanette Hattingh
Dear Net Buddies,
Did you think of the gemsbok as a powerful animal before you read this article?
What about afterward – has your opinion of the gemsbok changed?
Does perseverance seem like a form of power to you?
How might perseverance be useful in your life right now?
Let us know what you think about gemsboks and their particular special power – perseverance. Don't worry, we'll wait for your thoughtful 3-4 sentence response.
Read more about Dr. Lanette Hattingh
Purchase African Wisdom here