Bring Online Education to the Townships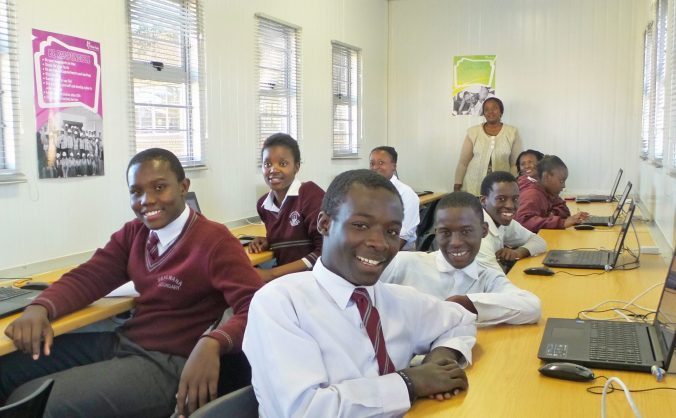 Covid-19 just keeps taking more from South Africa's teens. After a brutal 2020 that included ever-present food scarcity and the loss of months and months of learning, universities are now cutting enrollment due to slashed budgets. Even in the best of times, only 14 in every 100 South African students complete high school and qualify for college/university. This means that many students didn't qualify for college when they normally would have and those that did – even if they have been accepted – can't access the advanced education that leads to economic independence.
As the challenges to become self-reliant increase, so does our commitment to helping unemployed and undereducated young adults make their way in the world through education.  Nelson Mandela called it "the most powerful weapon you can use to change the world" and it's also the surest way to overcome the racist legacy of apartheid by eliminating poverty, providing stability and promoting economic independence.   A degree increases a young Black South Africa's earning power by a staggering 500%! Furthermore, every Black South African student who achieves advanced education and a good job supports up to fifteen (15) siblings and extended family members.
Please help Infinite Family provide Black unemployed and undereducated young adults alternative ways to complete high school and obtain college/university degrees in the townships where they live. Creating access to online education reverses racist apartheid-era policies, eliminates transportation and remote living costs, and advances economic independence for young Black adults by increasing the potential that students will finish courses and obtain or create new job opportunities for themselves. Donate today to bring online education to the townships!